24 July 2023 
Hello my friends, 
Greetings from my favorite place on earth--the island of North Haven, Maine! 
I continue to be busier than I have been in ten years! 
My memoir TransElectric: My Life as a Cosmic Rock Star is out as of June 6, and it's been a wonderful whirlwind since then.
I did my first book event/reading/signing ever in Nashville at Ann Patchett's wonderful Parnassus Books on June 6, the exact day of my memoir's release. It was a night I will never forget! To my surprise it was standing room only, with over 100 folks jammed in, including some old friends I hadn't seen in years. The great singer, songwriter, producer Rodney Crowell graciously joined me onstage for a conversation after I had read from my book and sung a couple of songs. Lucinda Williams, Beth Nielsen Chapman, Mary Gauthier and Jaimee Harris came. Producer Ray Kennedy and his talented wife Siobhan were there. Songwriter friends, music biz friends, friends from my long scattered tenure in Nashville were there. My editor (Chicago Review Press) and his husband drove down from Chicago. Two neices showed up while visiting the city. And of course my beautiful wife Tanya. I was overwhelmed with love and support. It was palpable. I can't adequately describe what I felt that night.
Earlier this month, I did several book events that were so much fun! July 8, Jabberwocky Books, Newburyport, MA, where my good friend artist Alan Bull joined me for a converstion.  July 13 at East End Books, Provincetown, MA, July 15 at Barnes & Noble, Hingham, MA  and July 16, at the Coastal Mass Brewery presented by The Bookstore of Beverly Farms, in Beverly MA. Each one brought old friends, most brought family members, and always a few surprises. Like in Provincetown at East End Books where I met the legendary filmmaker, director, writer, author John Waters (think Hairspray and Divine). Introduced by bookstore owner Jeff, he immediately bought my book! We chatted about old Elton days, where crossed paths briefly in 1976, and Divine, who I had met with several times in my years with him back then. John was the sweetest man--easy and funny and genuine. 
Somewhere in all that I got sick. I had been up and down to my daughter's home in Maine inbetween the first readings, hanging with my grandkids as much as possible, and picked up a virus of some sort probably from the four year old. I muscled through but after the last one was definitely tired and depleted. After spending a couple extra days at my sister Deb's in Foxborough, MA, thinking I was heading back to Nashville for two weeks, I instead headed back to Maine. This time to my little house on the island of North Haven, where I hadn't stayed for more than two or three nights in three years. I wrote about my "homecoming" to the island on Facebook a few days ago--facebook.com/cidnybullens--so I won't repeat it here. But let's just say I need to be here. 
I'm not finished with my summer readings either! If you are in Maine in August, come on! And more in the fall.
Aug 12 6PM Hello Hello Books, Rockland, ME
Aug 15 7PM Waterman's Community Center, North Haven, ME 
Aug 24 6PM Coffee By Design (PRINT Bookstore) Portland, ME 
Sept 27 7PM Book Soup, West Hollywood, CA
Oct 14   Bull Moose Music & Books, South Portland, ME (Time TBD)
Oct 16 6PM  East End Books, Boston, MA
For all details please go to my website cidnybullens.com/shows-book-events 
There will be more book events to come around the country. So stay tuned. And if you have a favorite bookstore in your town or city that you think might be a good fit for me--let me know. (I'm also up for doing a house concert in whatever town/city I go to--so keep that in mind.) 
Aside from my book--The Refugees, as you may know, just released our first album in a long time back on May 19! California, our celebration of the California sounds and harmony groups of the 60's, is getting rave reviews and radio play around the world! (No literally around the world from New Zealand and Australia to Belgium and Greece, to Canada and even Japan). We are delighted at the response it is getting! (We still have a few physical signed CDs left if you'd like to order one. Please go to therefugeesmusic.com/store to order.) California is also streaming everywhere, Spotify, Apple Music, etc. The Refugees are also doing some more gigs this fall in SoCal (McCabes in Santa Monica, Ojai, Tehachapie) , Chicago (for public radio's Midnight Special with audience) and The Bluebird in Nashville. All info on our and my website. therefugeesmusic.com/shows 
On top of all that--I have MY OWN NEW single coming out on August 1 (with video). It is a duet with my dear friend Beth Nielsen Chapman, that we wrote and recorded called "Not With You". (I'll share the video link on the release date.) 
That single will be followed on October 27 with a re-mastered, re-named and the re-packaging of my 2020 album Walkin' Through This World--now named Little Pieces, on Kill Rock Stars records Nashville imprint, which will include the new single, "Not With You". 
This was a complete surprise and I am really excited about this development. Though WTTW got great some press and accolades--it was not distributed or marketed at all. I am so proud of the songs on this album and by the brilliant production by my dear friend and co-hort Ray Kennedy (Lucinda Williams, Steve Earle, Rodney Crowell and many more). It gives me great pleasure to know that this album, my first as Cid, may finally be heard by a wider audience. Hey, I may actually do some solo gigs in support of the album! 
So bring it all on! And NONE of this would be happening without the incredible support I have gotten by YOU! 
Please come out and say hello if you are going to be close to one of my events/gigs this summer and fall. 
Thank you all for sticking with me through the years. I ain't done yet! 
Much love and all the best, 
Cid XOX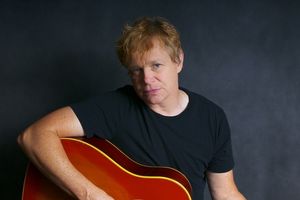 February 24, 2023 
Hello Friends! 
Today I am announcing the PRE-SALE of my memoir TransElectric: My Life as a Cosmic Rock Star, with the foreword by Sir Elton John! Published by Chicago Review Press. (SEE AMAZON BUTTON ABOVE!)
The "hard" release date is June 6, 2023. But you can now order a copy on amazon.com, at barnesandnoble.com, booksamillion.com, and Bookshop.org I'm so excited! You want a deep dive into my whole life--as a kid, as a young rocker, as a mother, as a songwriter, as a transperson? An inside look into my hopes and dreams, my successes and shortcomings, my curious, circuitous way of moving through this world--my story (and stories) told in my own voice. (Every word was written by me.) It's all in here! 
Also, when you buy the advance copy of my book, SAVE THE RECEIPT! (Take a screenshot or however you can document it.) And look for a forthcoming announcement about a private online reading and concert with me--only for those who have bought the book by my birthday, March 21! 
"TransElectric" belongs on the small shelf of great rock n' roll memoirs. But it transcends the  genre.  Cidny Bullens' story, bravely and beautifully told, is at once about the music, personal truth, and the history of our time." CARL BERNSTEIN, Pulitzer-prize winning journalist (and one time rock critic), The Washington Post 
"It's an extraordinary story of an exceptional human being. What a story! What a life!" SIR ELTON JOHN 
"Cidny Bullens' journey to his authentic self is deeply personal and highly inspirational. He shines a light on a subject that for far too long many pushed down, few discussed and yet he found a way to his truth". BILLIE JEAN KING—Tennis legend and activist 
"Cidny's lived one of the most extraordinary lives of any one I know. Multiple lives really- encompassing some the most compelling cultural and personal crossroads of our time. A firecracker of talent, personality and courage , his story makes for a riveting  and heartwarming reading.  So glad to have been part of the ride". BONNIE RAITT Multiple Grammy winning recording artist 
Cidny Bullens, who has been a great friend and a high order musician/singer/writer since we first met scuffling around Laurel Canyon in the early 1970s, has found home. I was moved by the union of honesty, compassion, and forgiveness in this fearless, "TransElectric" book. T BONE BURNETT -Grammy award winning record producer, composer, and songwriter 
Cidny--grew up--before he grew old. This is a memoir of profound and wise transformations that share a single commonality—swaggering musical genius. Love this man and love this book!  ALICE RANDALL- New York Times Best- Selling Author of "The Wind Done Gone" and "Black Bottom Saints" 
"If you can find a better story, call me!" —MARY GAUTHIER, Grammy-nominated singer-songwriter and author of Saved by a Song 
Cidny's courage and willingness to face the music he was making head on touched the hearts of every musician on the sessions we worked on together all those years ago. I'm pleased that the kindhearted Cidny has finally become rock and roller he'd always dreamed of being. My one word for the book, which I couldn't put down, would be….courageous. RODNEY CROWELL—Grammy Award winning songwriter/producer and author of Word for Word 
A fierce, brilliant memoir of a remarkable rock and roll life – heartbreaking, triumphant, funny, powerful and deeply human.   Cid Bullens writes with a songwriter's eye for emotional detail that will keep Transelectric playing in your head for a long, long time. JOHN MANKIEWICZ — Executive Producer, The Big Lie (Audible Original), Interrogation (Paramount Plus) House of Cards (Netflix) 
Cidny Bullens' tour de force, TransElectric, kept me reading straight through the night. A life courageously lived, a book bravely written, a story boldly told. I've been schooled. A+  VICKI ABELSON--Columnist and Author of Amazon #1 Bestseller, Don't Jump: Sex, Drugs, Rock 'N Roll… And My Fucking Mother 
Runaway, rock star, wife, mother, man. Cidny is all these things, and now reveals himself as a wonderful author as well. Honest and emotional, Cidny's story is full of incredible highs and unimaginable lows that left me feeling uplifted and inspired. Cidny writes as boldly as he lives. ROB ROTH- director of Broadway's Tony award-winning Beauty and The Beast and author of WarholCapote: A Non-fiction Invention 
"TransElectric is everything I look for in a great memoir. Honest, insightful, gripping, and moving; but it also has to be about something bigger than the author's personal journey. Cid delivers on all fronts. He is the cosmic role model the world needs right now." —T. J. PARSELL, documentary filmmaker and author of Fish 
"Cidny tells his whole story in this brilliant can't-put-down memoir of 
a time when giants in rock 'n' roll cast long shadows. Cid casts a hell of one here." —LUCIEN K. TRUSCOTT IV, journalist and author of Dress Gray 
"Cidny Bullens has been tested as few of us ever have. He draws so deeply and intensely and relentlessly from his experience. It's exhilarating and triumphant—the essence of rock n'roll." DAVE MARSH- music critic, and author of "Born To Run, The Bruce Springsteen Story", "Elvis", and "Before I Get Old: The Story of the Who", and "The Rolling Stone Record Guide". 
"A highly entertaining ride into the world of rock 'n' roll—with some very poignant twists." —DANNY GOLDBERG, music manager, record company executive, and author of Serving the Servant 
"Cid's life, career, and contributions—pulled off with both courage 
and panache—have been nothing short of extraordinary. What a 
story!" —MICHAEL MUSTO author of La Dolce Musto and culture and 
arts writer for Out, the Village Voice, and the New York Times 
"Cid's story is BIG, complicated, and deeply moving." —RAY KENNEDY, Grammy-winning record producer 
"Cidny Bullens has lived as many lives as anyone I've ever known—all of them directly connected with his passion for this life and creativity—and his desire to be whole. How fortunate to have his amazing story told for all of us." —ROBERT HICKS, author of the bestseller The Widow of the South 
I'm so humbled by these comments from folks all across the creative and cultural spectrum--all of whom have been woven into the fabric of my life in some measure, past and present--all contributing to the ever-unfolding tapestry of me. 
Of course, there are many others--some within the pages of this book, some equally important but remaining anonymous. 
Thank you all for your support as always! 
Much love, 
Cid 
____________________________________________________________ 
My Jessie's continuing legacy: 
This day, Feb 24, would have been my red-headed, forever 11-year-old daughter Jessie's 38th birthday. My life, of course, would have taken a much different track had she not left this world almost 27 years ago. It's hard to speculate what or where I would be now, but I can assure you, I would not be where I am now. My heart is still broken. There is still a huge hole in my soul, never to be filled (at least in this lifetime). I still struggle with it all. But I absolutely know that I would not have had the courage to pursue the path I have chosen, both creatively and personally. The gifts I have been given in this life have been immeasurable, through all the challenges. The people who have shown up for me, like angels in the desert, are too many to count. (Some DIRECTLY through her-as you will read about in the book. 😊) Her legacy continues through me, through my daughter Reid, her father, through my grandchildren, and all who Jessie touched and continues to touch both on earth and beyond. 
I have a TON to be grateful for! Happy Birthday, my baby doll. Mommy loves you SOOOOOO much! ❤️